Tree Removal Services Vinings GA
Experienced and Skillful Tree Removal Services Vinings GA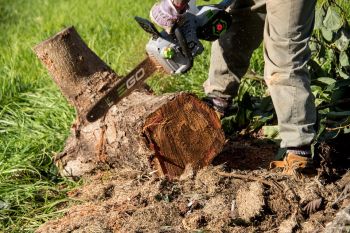 Tree removal service is a necessary component of arboriculture and one that Northside Tree Professionals provides both professionally and safely. Our objective is always to offer services that keep your trees healthy and beautiful, but there are circumstances when the removal of a tree is the best option for the property owner.
Typically, we are engaged to remove a tree when it is either dead or dying or when it has become dangerous or obstructing a structure or throughway. Tree removals can also be advantageous by providing more space and light for other plants on the property to flourish. In some instances, trees may need to be removed to provide clearance for new construction such as an addition to a home or other structures to be built on a Vinings GA property. We are your professional tree cutters in Vinings GA.
Removing trees is the most dangerous element of arboriculture. Frequently, tree service companies must remove trees located in restricted areas nearby to structures, etc. Tree removal necessitates substantial proficiency to successfully accomplish this task. We are the best tree cutters in north Atlanta. As a property owner, you should never allow untrained persons to climb or cut down a tree for you.
Tree Removal Services Vinings GA